AirTight Serving The Government Sector
Serving the Security Needs of Government Agencies
AirTight Networks is committed to serving and supporting its governmental customers. Whether the need is to protect mission critical WLANs, wired enterprise network infrastructures or wireless client devices from wireless threats, AirTight provides the most comprehensive product suite designed for accurate and automated protection from all current and emerging wireless threats.
AirTight's patented and award-winning Wireless Intrusion Prevention System (AirTight WIPS) is designed for automated Wi-Fi and "No-Wi-Fi" policy enforcement, significantly reducing the man hours and the time-to-resolution compared to other WIDS/WIPS solutions.
AirTight WIPS - Meeting stringent Government requirements
Since 2006, the United States' Department of Defense recognized that wireless threats to their wired infrastructure needed to be addressed. Through documents like DoDD 8100.2, some basic requirements were identified. These included:
7 x 24 monitoring of all wired and wireless DoD networks
Location Tracking capabilities
Both of these requirements were based on the WIDS technology available at the time. AirTight's WIPS made a quantum leap in true wireless intrusion prevention over legacy WIDS, which only provided simple monitoring. AirTight offers auto-protection and location tracking which is much more accurate. Compare this to other vendors who historically could only monitor networks and still have little or no automated prevention capabilities.
Location tracking for legacy WIDS vendors requires three sensors to provide any location information. Compare this to AirTight where location information can be provided from just one AirTight sensor.
Furthermore, the integrated and legacy WIDS systems are still prone to false positives (or perhaps more importantly false negatives) and require constant monitoring and human decision making to be effective.
AirTight's Unique Differentiators
The features listed below are unique to AirTight WIPS and allow Information Assurance Managers and other Security professionals a dedicated security tool that requires fewer man-hours to configure, manage and maintain, allowing their limited staff to focus on real network security issues. This also allows network administrators to select the best WLAN solution for their need without compromising or disrupting the security posture. From large enterprise networks to globally distributed architectures, AirTight WIPS is easily configured to support and work with any network infrastructure. Take a look at these features to see what makes AirTight different.
Only WIPS tested to the IPS profile for Common Criteria
Off-Line sensor mode
Patented Marker Packet technology
Location information from a single sensor
Geo-Fencing
Cellular Device Detection
Live packet capture from any sensor to the admin console
Sensor cannot be compromised and repurposed as an access point
Distributed administration
Enterprise class WIPS
Automated policy enforcement
Pre-defined DoD compliance reports
Enforcement of No-WiFi policies across large enterprise networks
Integration with the leading WLAN vendors
AirTight overlay vs. Integrated solutions are better and cheaper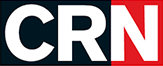 CRN 2014 Tech Innovator Award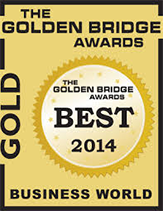 2014 Golden Bridge Business & Innovator Award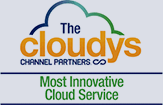 2014 Cloudys Cloud Channel Innovation Award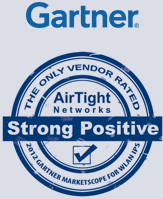 Gartner WIPS Marketscope Review 2011 & 2012
The ONLY "Strong Positive" WIPS Vendor

Gartner WIPS Marketscope Review 2006 to 2010
The ONLY WIPS Vendor rated "Positive" for 4 consecutive reviews.



The ONLY WIPS approved for use at United States Department of Defense
(EAL2+, FIPS 140-2 and DISA UC APL criteria)